Woven and printed silk inspired by my photographic images
Photography often provides me with inspiration for new ideas and work.
Having provided me with a starting point for sculptural metal work I experimented further and developed ways of adapting some of my photographs of architecture and reflections to create patterns which I then had woven in silk.
Please go to Textiles pages to see images of my woven and printed silks.
Upholstery and furniture
I used some of the silks to upholster chair seats. To bring four of my designs together: NY Skyscraper, London- Gherkin and London - Canary Wharf, gold and blue I used the same warp colour throughout the designs.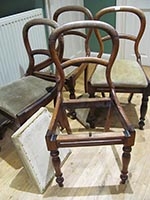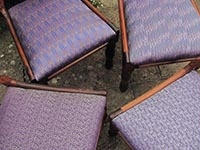 Inspiration for Upholstery
After upholstering the chairs using my own fabrics I experimented upholstering old chairs using traditional upholstery techniques and discovering metal frames hidden within two of these chairs has led me to explore ideas to create my own functional sculptural forms.
Images of my own furniture designs to follow.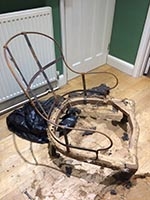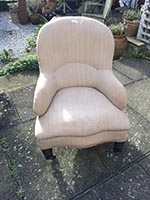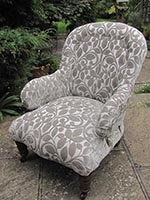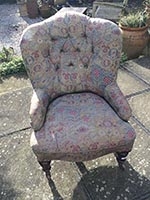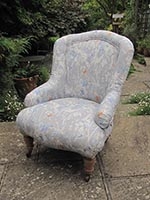 Other upholstered chairs
Below are other chairs I have re-upholstered.