Wire leaves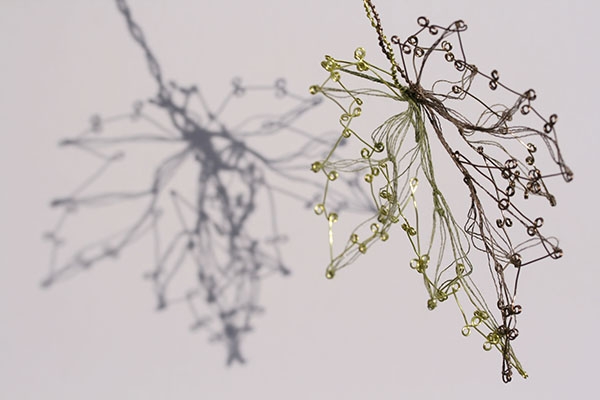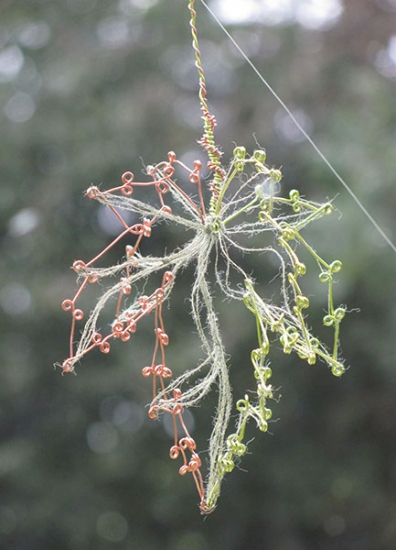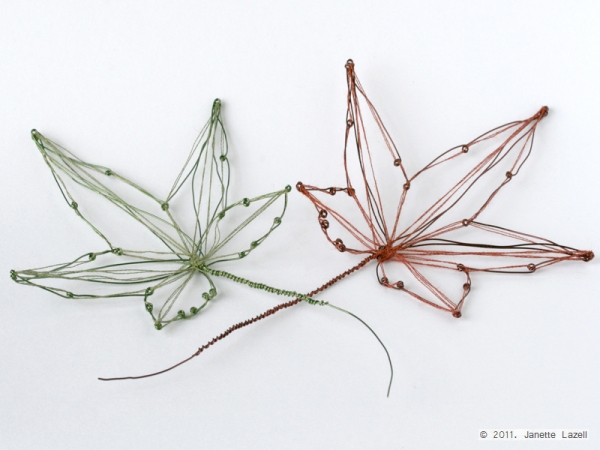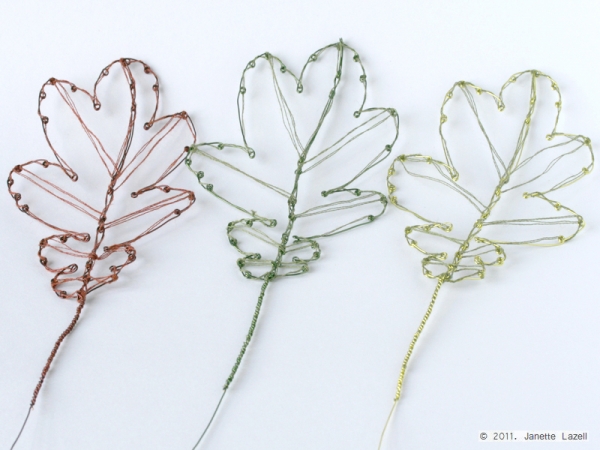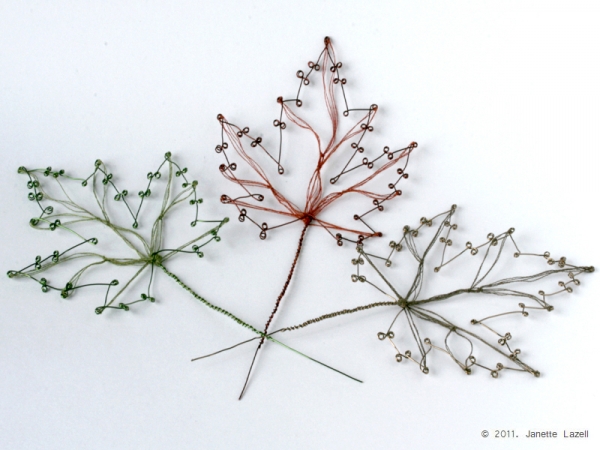 Using the same leaf templates I use for my stainless steel woven wire cloth leaves I have drawn wire leaves by weaving and sewing with coloured coper wires, very fine stainless steel wire and a thread made up of stainless steel with silk or wool.
Wire leaves - Holly 3 / Holly 5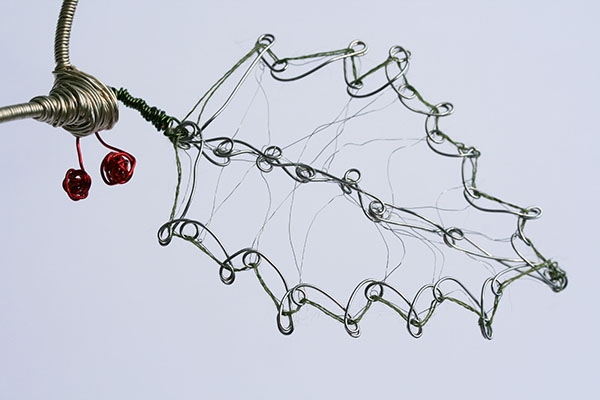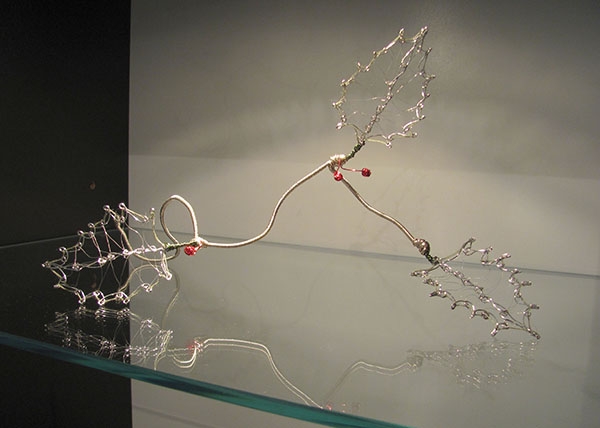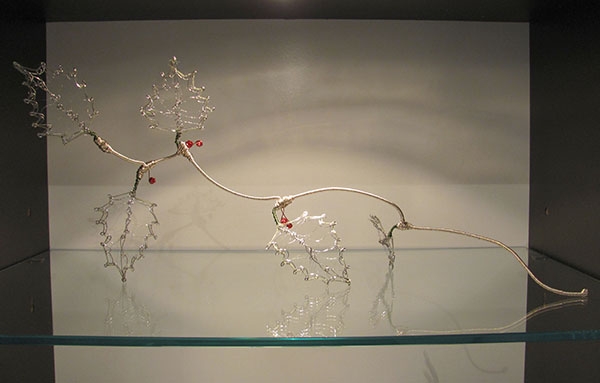 Small wire sculptures based upon Holly Leaves.
Silver coloured copper wire (non-tarnish), red coloured copper wire, fine stainless steel wire and stainless steel/wool thread.
Dimensions - Holly 3 - H:16cm W:42cm D:18cm
Dimensions - Holly 5 - H:10cm W:36cm D:20cm